5 Important Reasons You Should Trade Forex Like a Bus Driver
If there is one thing to be learned when pursuing a career in trading, it is that trading is like life. As a trading mentor once said, "trading has a schizophrenic way of exposing the programming and habits which influence all our behavior." So let's look at what you can learn about trading from the public transport service.
Why do you want to use the bus service?
Before you use the bus, you have to decide where you are going first. In life, your motive is the force that powers everything. What is your underlying intention – why are you trading? Once you realize the "why," of your decision, your chosen trading plan will become the "how." Remember, if you do not know where you are going, any road will take you there.
You can depend on the public transport service
The market will always be there, and trading is a business like any other. We are here to make money. Going back to the analogy for a minute here – you are looking for a bus that is going to the same destination (making a profit) every day. Moreover, that translates to having a strategy that is going to stand you in good stead every time you go to the market.
What happens when the bus service does not work?
Every entrepreneur knows that the business he is involved in has some risk. Bus drivers' strike. Accidents happen, and that slows down the flow of traffic. On such days, none of your intentions are going to get you to your destination.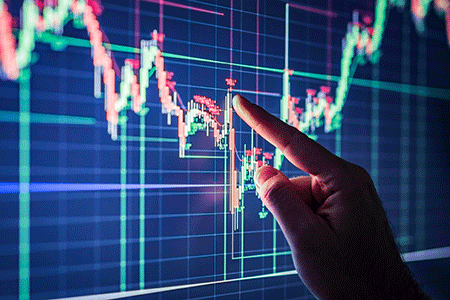 Trading adverts are keen to tell you that you can trade 24/7. However, that is not true. You cannot. In trading, not all days are created equal. There are going to be days when your trades do not work out. For those days, we need to have a risk management plan in place. To show you quickly that the market is slow today (that today, you are not going to get a ride on the bus to any destination).
On such days, it is going to be time to close your laptop and go and do something else until the transport system is functioning again. You started trading so you could live a quality life. Have some fun. Come back tomorrow.
Check the bus schedule
Once the bus service has returned to normal, it is time to resume your routine. Choose your destination. Check the schedule. Pack your day pack for the trip.
In trading, your "daypack" consist of the following:
Do your technical analysis
Choose the instruments you want to trade
Plan for your strategy set up
Get onto the bus
You are at the market. You have done your analysis. Be patient. Once you have boarded the bus, there is nothing more required than enjoying the ride until you reach your destination. Trust in your decision and wait for price action to reach your target. It is not the buying or the selling which makes you money; it is patience.
Do more of what already works
The public transport system functions like a well-oiled machine, and we, the users of this system see only the public face of it. However, for this to work so well, it needs bus drivers we can depend on to drive the same route every day.
For you to become a consistently successful trader, you need the disciplined mindset which brings you to the charts every day. You need to find a strategy that works for you, and then you need to show up in front of your laptop every day and repeat that same strategy. In short, simply do more of what already works.
Make your next move
As we have mentioned several times on this blog, Card networks & processing solution providers categorize certain businesses as high risk. Eventually, they will be applying some conditions when applying for a merchant account even if the business is legal and old.
At iPayTotal, our team is specializes in boarding businesses across various sectors. Approving merchant's accounts for medium to high-risk industries is our specialty. No two forex trading merchants are alike. We tackle each account individually to deliver our clients with the best processing solutions.